San Francisco Leads CA Counties on Property Tax Growth
San Francisco Leads CA Counties on Property Tax Growth
For Immediate Release
Date:  July 19, 2018
Contact:  Vivian Po, (415) 554-5502
*** PRESS RELEASE***
SAN FRANCISCO LEADS CA COUNTIES ON PROPERTY TAX GROWTH
12% Increase over Previous Fiscal Year
San Francisco, CA – Thanks to the diligent work of the staff at the Office of the Assessor-Recorder, San Francisco's property tax base has expanded significantly over the past year. At a cumulative value of $250 billion, the total secured roll value represents an increase of 12% compared to last year, highest among California counties.
There are over 211,000 parcels in the City and County of San Francisco and the Office of the Assessor-Recorder is responsible for establishing a taxable value for all property. The secured property roll is a summary of the assessed value of all real property owned in San Francisco. The office estimates that 59% of the total secured roll growth was attributed to property transfers, 22% to construction activities, and 19% to annual inflationary increases under Proposition 13 (1978).
Property taxes represents approximately one-third of San Francisco's General Fund revenues, supporting local services such as public safety, health, social and neighborhood services.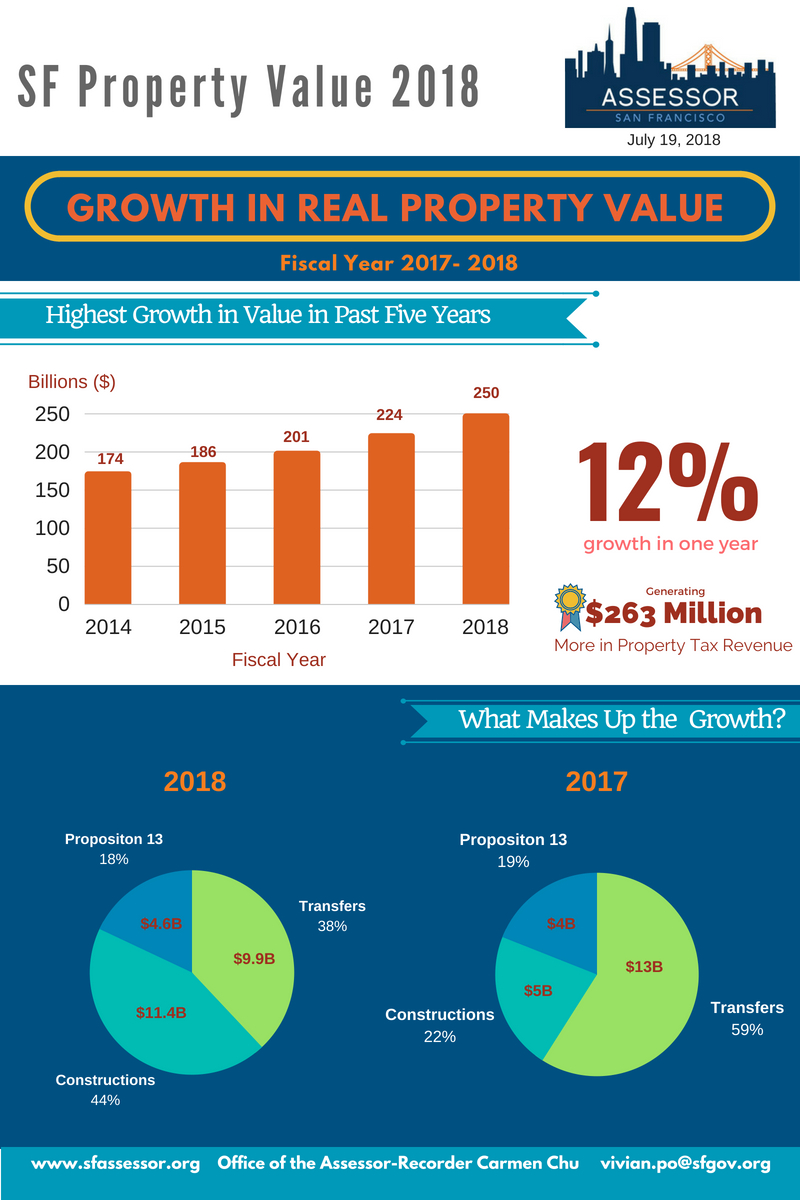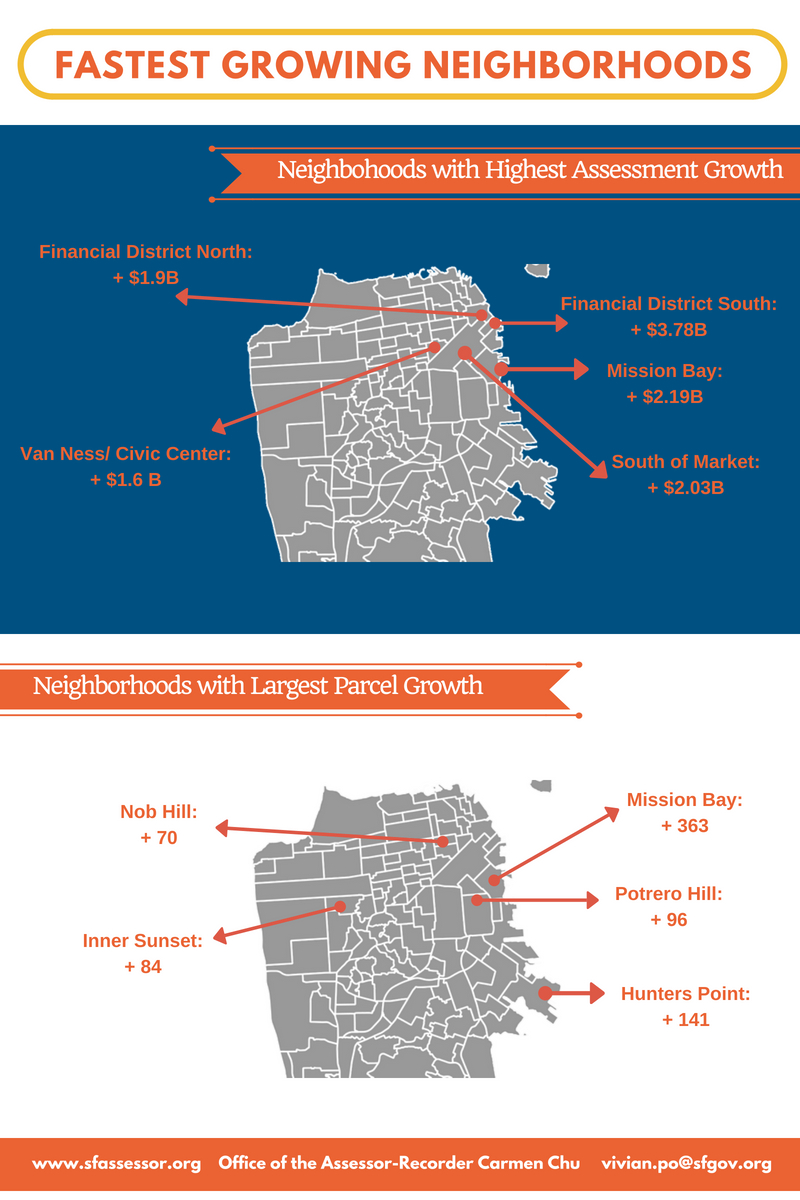 ###