2020 Notice of Assessed Value - Resource Guide
2020 Notice of Assessed Value - Resource Guide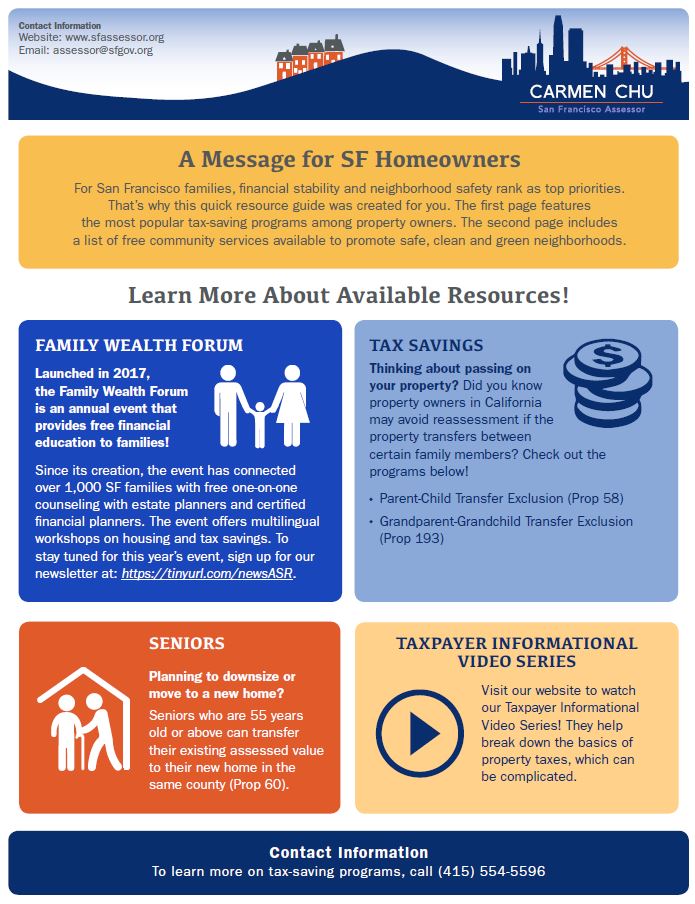 For San Francisco families, financial stability and neighborhood safety rank as top priorities.
That's why this quick resource guide was created for you. The first page features
the most popular tax-saving programs among property owners. The second page includes
a list of free community services available to promote safe, clean and green neighborhoods.
Last updated: 7/02/20